Click to Watch the Episode
John Burkhart / CPL US Army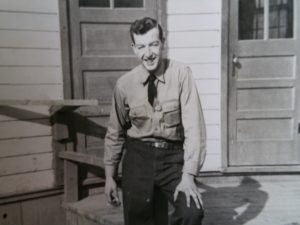 Bronze Star Medal
The Bronze Star Medal, unofficially the Bronze Star, is a United States decoration awarded to members of the United States Armed Forces for either heroic achievement, heroic service, meritorious achievement, or meritorious service in a combat zone.
Whenever the medal is awarded by the Army and Air Force for acts of valor in combat, the "V" Device is authorized for wear on the medal and whenever the medal is awarded by the Navy, Marine Corps, and Coast Guard for acts of valor or meritorious service in combat, the Combat "V" is authorized for wear on the medal.
Officers from the other Uniformed Services of the United States are eligible to receive this award, as are foreign soldiers who have served with or alongside a service branch of the United States Armed Forces.
M3 Half-Track
The M3 Half-track, known officially as the Carrier, Personnel Half-track M3, was an American armored personnel carrier widely used by the Allies during World War II and in the Cold War. Derived from the M2 Half Track Car, the slightly longer M3 was extensively produced, with about 15,000 units and more than 50,000 derivative variants manufactured (most of which were interim designs).
The halftracks were initially extremely unpopular and dubbed "Purple Heart Boxes" (a grim reference to the US Army's decoration for combat wounds) by American troops. The chief complaints centered on the complete lack of overhead protection from air-bursting artillery shells and that the armor was inadequate against machine gun fire. Omar Bradley quoted in his report about half-tracks that it was "a competent and dependable contrivance. Its bad name resulted from the inexperience of our troops who attempted to use it for too many things".