The unique 3-part series appeared in 2016 and tells the stories of the men and women in Erie who helped bind our community and country.
Erie County is home to over 60,000 US Veterans.  Many of those served in WWII.  2016 was the 70th anniversary of the end of that time in our history.
Aired November 11, 2016 - click here.
The forgotten war.  The Korean War (1950-1953) began when the North Korean Communist army crossed the 38th Parallel and invaded non-Communist South Korea. As Kim Il-sung's North Korean army, armed with Soviet tanks, quickly overran South Korea, the United States came to South Korea's aid.
This will be a 3-part series.
The Vietnam War is the commonly used name for the Second Indochina War, 1954–1973. ... It was a direct result of the First Indochina War (1946–1954) between France, which claimed Vietnam as a colony, and the communist forces then known as Viet Minh.Don't think of this product or service as your third favorite, think of it as the bronze medalist in an Olympic medals sweep of great products/services.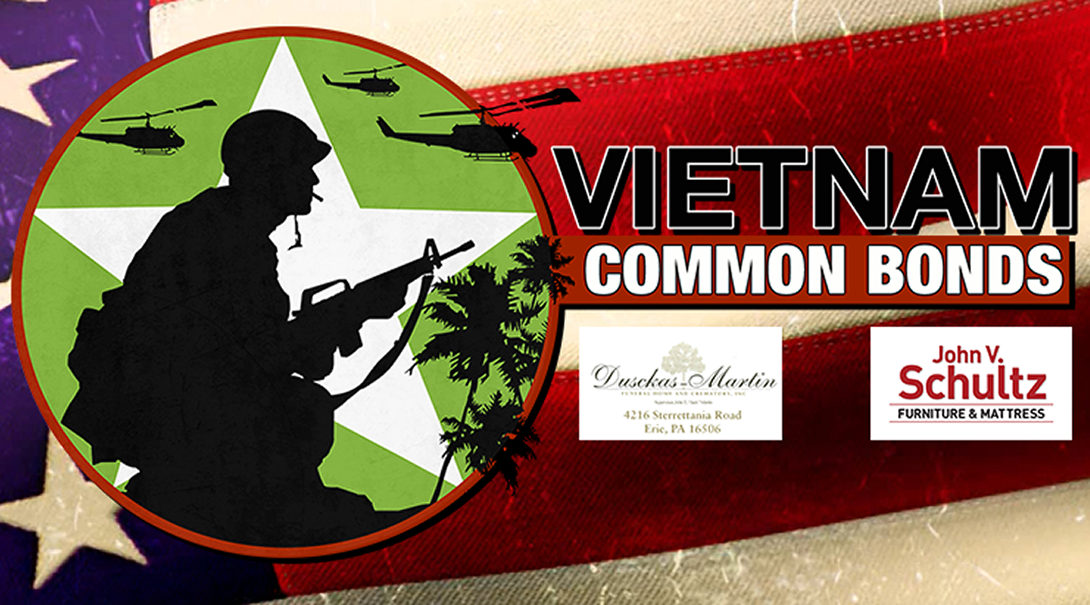 POW & MIA: Common Bonds
WSEE 12/31 8-9am
CW  12/31 Noon-1p
WICU 1/1 5-6pm